​BELLEMA MELON DUAL ELECTRIC BREAST PUMP (2203H2)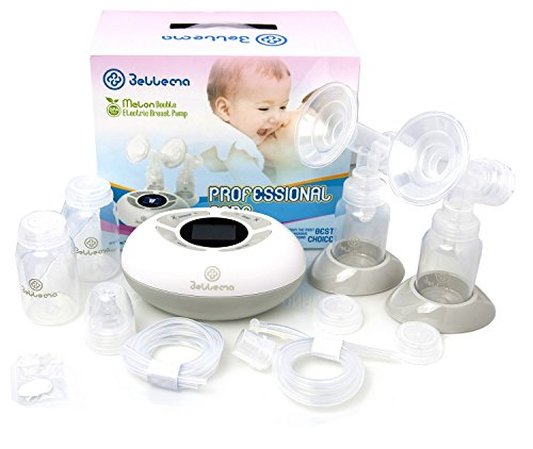 Features: 2-phase pumping: stimulation & expression, total 25 custom settings for pumping option Soft silicone cushions for gentle massage and comfortable pumping Memory function to remember your preferred settings, easy to assemble, operate and clean Lightweight and portable, quiet system ideal for discreet pumping All parts are BPA free. One year limited warranty.
upgrade to the following premium models (call for quote)
MEDELA Freestyle

is a compact, lightweight double electric breastpump with a rechargeable battery for mobile pumping.

2-Phase Expression® technology is proven to produce more milk in less time*
Daily use - designed for moms who pump several times a day

---

MEDELA Pump In Style Advanced is a daily use breastpump designed for moms who pump several times a day. All Pump In Style Advanced breastpumps offer portable convenience for discreet pumping anywhere.

Available in three bag styles: On-the-go Tote, Backpack and The Metro Bag™.



---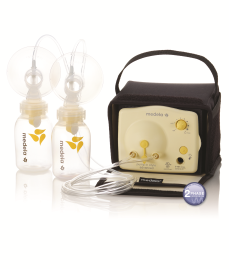 MEDELA Pump In Style Advanced Starter SetItem# 57081
Looking for a 2-Phase Expression pump that could be covered by your insurance? You've found it. The Pump In Style Advanced Breastpump Starter Set is part of Medela's patented 2-Phase Expression technology pump family.
2-Phase Expression technology is proven to get 18%* more milk when double pumping
---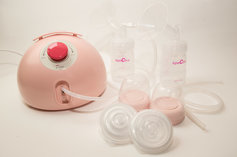 SPECTRA DEW 350 (Item# 57081MM010599)
The Spectra Dew 350 combines hospital-grade technology and mom-friendly features. The Spectra Dew 350 quiet, piston driven technology makes it possible for a mother to keep the pump set on her maximum comfortable suction level with minimum noise. This comfortable and effective breast pump motor weighs only 5 lbs. It is powered by an in-built AC adapter.

---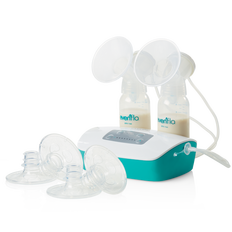 EVENFLO ADVANCED DOUBLE ELCTRIC BREAST PUMP (Item# 5161112)
​Key Features
PerfectlyPure™ closed system design helps protect pump and milk from mold and bacteria growth
AdvancedControl™ for ultimate personalization with 32 independent speed & suction settings
AdvancedFit™ flange system includes 3 different sizes for maximum comfort
PerfectPosition™ angled flange design for slouch-free pumping
Includes access to Simply Breastfeeding™ and Breast Pumps & Briefcases™ educational programs

---
OTHER BREAST PUMPS COVERED BY INSURANCE
evenflo single electric breast pump (mOdel# 5152211)

These pumps feature a new flange size range of 24.5 mm to 28 mm to accommodate more moms comfortably and include a soft silicone insert that can easily be removed should a larger flange size be required.


---

BELLEMA MELON dual electric breast pump (2203H2)

Features: 2-phase pumping: stimulation & expression, total 25 custom settings for pumping option Soft silicone cushions for gentle massage and comfortable pumping Memory function to remember your preferred settings, easy to assemble, operate and clean Lightweight and portable, quiet system ideal for discreet pumping All parts are BPA free. One year limited warranty.

---